Excursions
Option 1: Manawatu Gorge Walk
An old NZMC favourite. The track has recently been upgraded and is now a relatively easy walk of 3 hours.
Option 2: Cross Hills Gardens
One of the finest rhododendron gardens in the country, Cross Hills is located north of Kimbolton at 500m altitude. It will be at its peak in early December.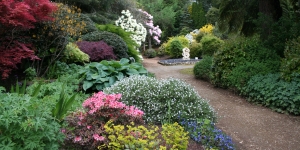 At registration you will be asked to register your interest for these excursions.